Gold Star Gala Celebrates Excellence in Education

On June 24, 2022 an overflow audience of 450 community and education leaders, donors, and supporters celebrated the early accomplishments of BMT at the inaugural Gold Star Gala. Sponsored by Box Tops for Education and Black Men Teach, the Gala highlighted the accomplishments of BMT's pre-service teachers and classroom teachers, and raised awareness of the importance of Black men in education.

Proceeds from the event supported BMT's efforts to recruit, prepare, place, and retain Black male teachers in Twin Cities classrooms, including financial support like scholarships and loan forgiveness. Topping off the celebration were keynote speaker 2019 National Teacher of the Year, Rodney Robinson, and the TKO Drumline and Knockout Dance Team of Minneapolis.
Isolating and Impactful. Two words that equally describe the experience of Black male educators who participated in the conference.

Celebrating the Half Percent: The Inaugural Black Men Teach Conference brought together 100 Minnesota-based Black male educators for a day and a half of networking, fellowship, and to build a brotherhood of Black male educators. The feeling of joy and excellence filled every inch of the Essence Event Center. Conversations of "Black Joy," "The need for more Black male educators", and numerous discussions about the future of education occupied the dialogue.

Check out the full recap video here.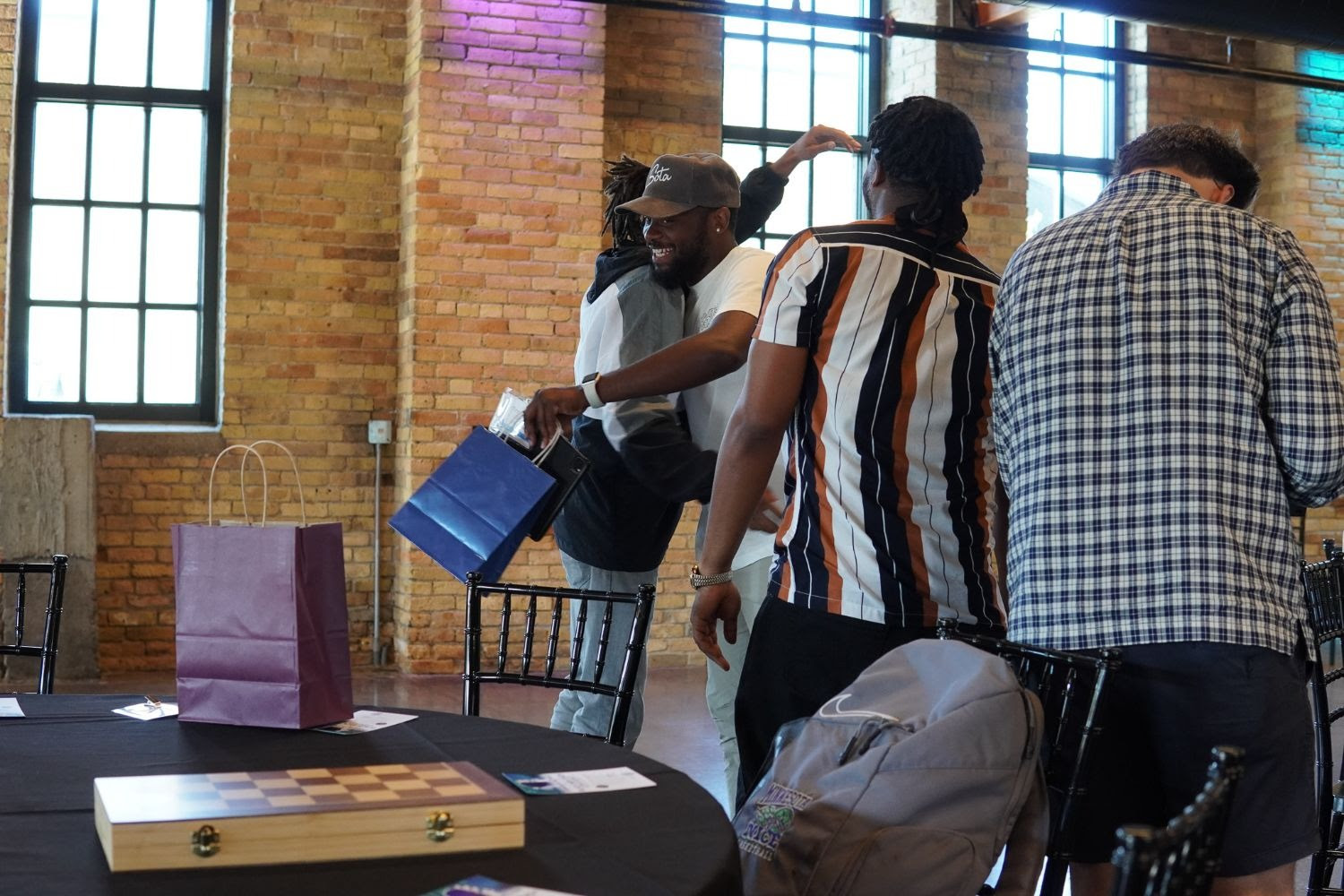 Welcome to Our New Staff Members
The organization recently brought on two new hires -Sarikahshres Pannirselvam as the Administrative Operations Manager and Sean Sweat as the Impact Director. BMT is thrilled to expand its team to include these new staff members. Their unique backgrounds have been a terrific addition to the team. To learn more about these two or the rest of our staff, please click here.
EVERY GIFT MATTERS
SUPPORT BLACK MEN TEACH
Every gift matters, no matter its size. Black Men Teach relies solely on donations to fund its mission. Your gift helps to recruit, prepare, place and retain Black male teachers in elementary schools. Studies have proven that educational outcomes for Black students are significantly improved when they have had a Black teacher at some point during kindergarten through 5th grade. Decades of research has demonstrated that teachers of color can help close access and opportunity gaps for students of color while being vital to the well-being of students of all races.
Each year BMT continues to add to the pipeline of Black male teachers in Twin Cities schools and works diligently to ensure the pipeline itself becomes a vibrant, empowering and sustaining fellowship of men committed to outstanding teaching. We are right on track towards reaching our 2026 goal of at least 20% of all teachers serving our eight partner elementary schools will be Black men.
Together, we will achieve equity in education. By making a gift, Black Men Teach can continue to create the environment and conditions where Black male teachers can thrive, because our children's schooling experience will never be complete without them. Give today!
Give to the Max Day is November 17, 2022. Stay tuned for more information.
Celebrating the Half Percent: Participants of the Inaugural Black Men Teach Conference